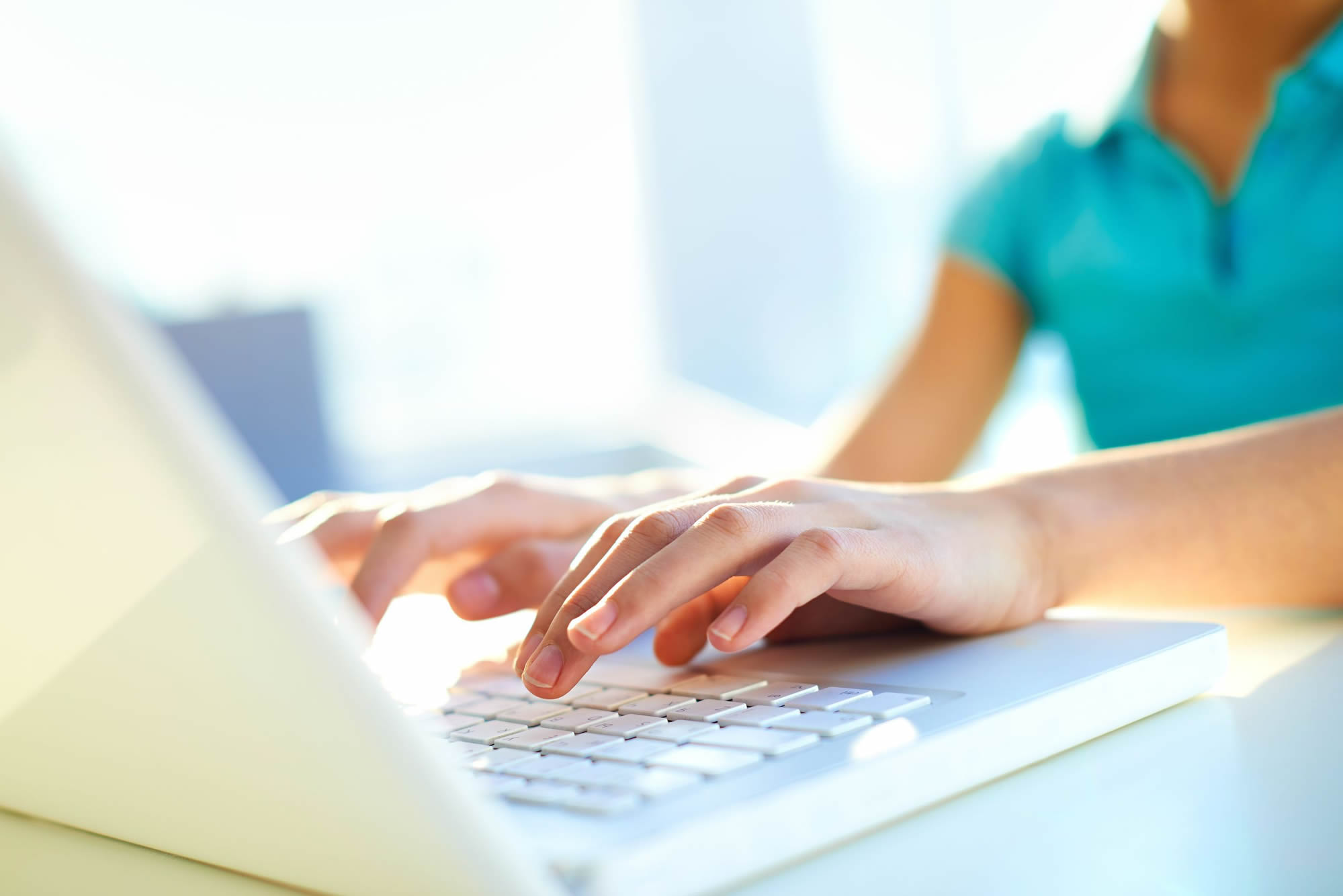 Touch Typing Lessons for Children
Teach them a life skill they'll thank you for!
All abilities welcome, from complete novices to experienced keyboard users
"We can't recommend Karen highly enough. My 12 year old son is now able to touch type with accuracy and speed. He now uses touch typing for school work and tests. It's a fantastic life skill, and huge thanks to Karen for providing such a supportive, warm and patient teaching environment."
– Fiona John
"This is my review on the greatest touch–type class in the entire world! The course is run by a kind, encouraging woman called Karen, who is incredibly passionate about her job. She is a brilliant teacher and helps you to type at your full speed in a matter of weeks. As well as this, the lessons are taught in a warm and welcoming environment. There is so much that is good about Karen's touch type lessons, and I recommend starting as soon as possible!"
– Sedi (pupil)
What people say about our classes:
Duration: Dependent on previous experience and practice generally 6-10 lessons are required to complete the course. However, every child is unique and their dexterity can vary, as does their concentration and commitment to learning. They develop at their own pace and as such there is no set finish time.
Typing ability: All abilities are welcome. Whether you are beginner, intermediate or advanced typist!
For ages: 5 to 16 yrs
Class size: Max 6 children
Lesson Details
Twickenham Touch Typing was founded by primary teacher Karen Whiddington. She is an experienced typist and has taught hundreds of children keyboard skills with her typing lessons.
Computers and keyboards are an ever-present part of life these days, no matter what profession we choose. Expectations for our children to produce presentations, projects, coursework and assessments has also increased. It's not just our secondary children who are expected to touch type but our primary ones too! By giving your child the essential skill of touch typing, you are effectively giving them a head start in life and extra confidence as a result. So whether they go on to become a doctor or dancer, surveyor or solicitor, they'll be able to type quickly and accurately, without taking ages or hunting for the next letter on the keyboard!
Key points:
Tuition for children aged 5-16yrs
Small groups restricted to a maximum of 6 pupils
Classes during term time & holidays
Tuition of correct typing techniques
Strategies to improve accuracy and speed
Keyboard games away from the computer to enhance skills & have fun
Learn a life skill and type towards gaining part of the Duke of Edinburgh (DofE) Bronze Award
Twickenham Touch Typing offer typing lessons for children aged 5 to 15yrs. We aim to ensure that your kids grow up able to communicate quickly and effectively using a keyboard. Children and young people need to be using correct typing technique to be time efficient. Hunting and pecking to produce a presentation will inevitably not be either quick or accurate.
Our approach to teaching them in a fun and non-competitive environment ensures that they learn to touch type while enjoying themselves!
"I have just finished a one week two hour per day touch typing course and it was fantastic. Karen, the teacher was clear, fun and easy to follow. I thought it was going to be more boring but it wasn't because of the way it was taught and the fun typing games. I would recommend this course to anyone who is keen to learn how to touch type."
– Gina (13 yrs)
"I would like to recommend Twickenham Touch Typing. My 16 year old son came to see Karen 4 times over the Christmas holidays and by the time he had had 6 hour's of teaching, he had learned all the keys and he was able to touch type. He really enjoyed his lessons and his progress was terrific. Thank you so much Karen."
– Anna (Parent)
"I have just finished a one week, two hour per day touch typing course with my younger sister Gina. I found the course was excellent. I found it exciting, clear and the teacher made it fun and easy to follow. I learnt a lot more than I expected to in the ten hours I have spent on the course. I am very keen to keep up the skills I have learnt. I would recommend it to anyone wanting to learn touch typing."
– Patricia (15 yrs)